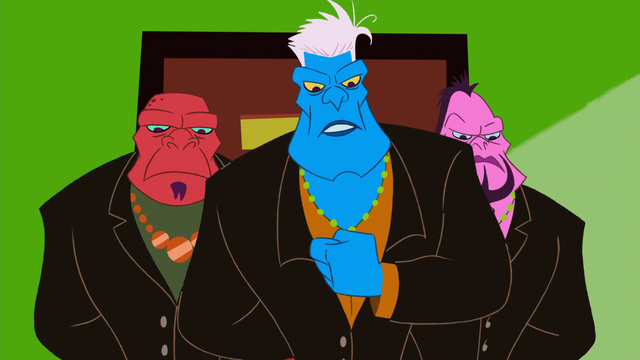 Securitos trolls are security guards for hire by magical individuals. They can guard both magical locations and events as well as guard human events from magical beings.
Juniper hires them to guard them while she goes to space camp for a week. When she chases a bombat to a dog show, they appear before her in a puff of smoke and stop her from entering, even though she's the one who hired them. From this it can be read that they seem to be very persistent at doing their job and following rules by the dot.
They appear in Dog Show Afternoon and are voiced by Carlos Alazraqui and Dee Bradley Baker.