Monroe



Gender:
Male
Species:
Magical talking pug
Age:
"439"
600 in actuality[1]

     

White

     

Black
Personal Information
Occupation:
 
Advisor/Mentor to current Te Xuan Ze
Residence:
 
Orchid Bay City
Homeworld:
 
Earth
Friends:
 
Scotty the cook
Enemies:
 
Chickens
Forces of Evil
H.A.M.
Goal:
 
To assist and advise a Te Xuan Ze (currently Juniper Lee) whenever he can
Family
Parents:
Unknown mother (deceased)
William (father)
Monroe Connery Boyd Carlyle McGregor Scott V (Monroe for short, voiced by Carlos Alazraqui) is an enchanted pug that speaks with a Scottish accent. He is quite educated in the world of magic, having been alive for several centuries and assisting each Te Xuan Ze for nearly that entire time. Despite his knowledge, his ability to actually use magic or magical devices is fairly limited, due to his lack of grasping hands or opposable thumbs (according to Ray Ray, he uses this as an excuse for "everything").
Monroe is a magical talking dog, allowing him to be understood by those who can see through the magic barrier. Anyone else listening to him will only hear barking. He is also lactose intolerant. Monroe has an elderly dad who used to be advisor to Te Xuan Ze of past as well, although it is unclear at what exact time he was the advisor as it seems that Jasmine is well-acquainted with him as well.
Powers and Abilities
Extended Longevity: He is several hundred years old and ages much slower than normal dogs or humans.
Magic & Mysticism: Monroe is capable of using magic, spellbooks, and creating potions to aid the Te Xuan Ze whenever he can.
Intelligence & Cunning: Monroe is a battle-experienced strategist and brilliant magics engineer as well as a researcher of magic and its history.
Trivia
Gallery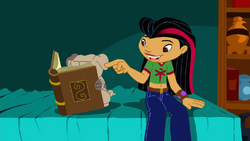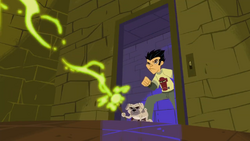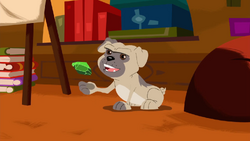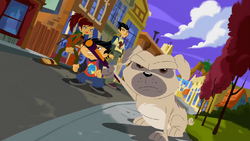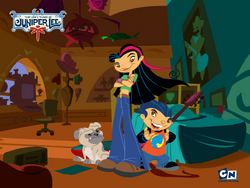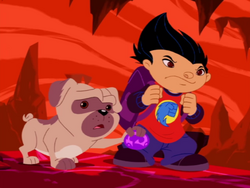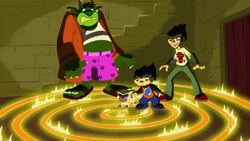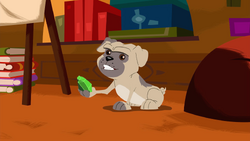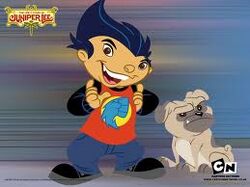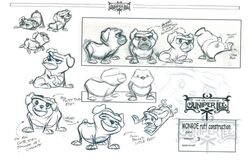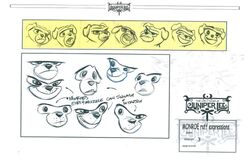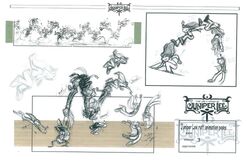 References